aThingz at the Automotive Logistics and Supply Chain Conference 2022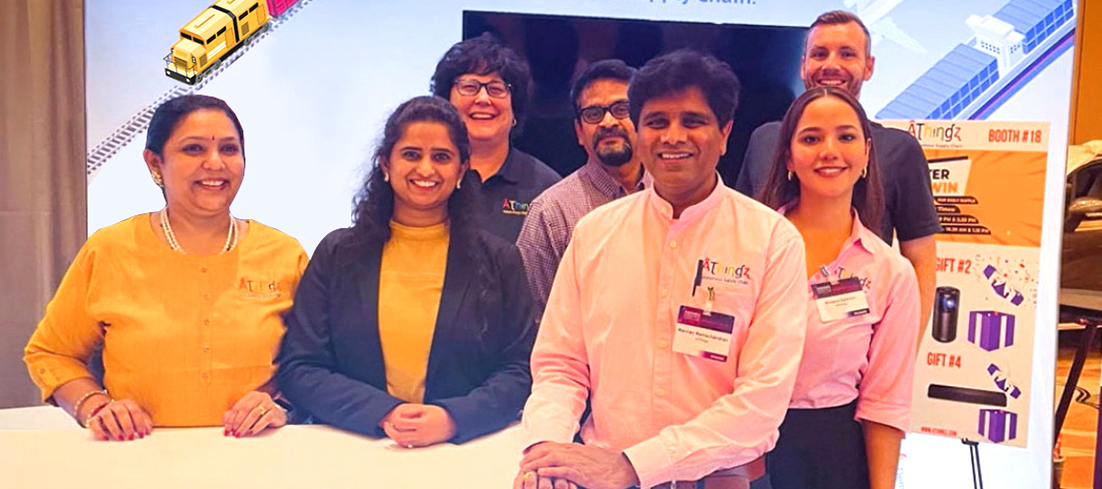 Detroit, MI, September 20, 2022 - Lights, crowds, massive displays and feeling of excited anticipation – that is the energy you walked into at the ALSC Global 2022.
One of the biggest automotive logistic conferences was hosted in the beautiful and spacious MGM Grand. You could feel the excitement in the air – all the attendees could not wait to talk about their new and exciting products and learn about innovative logistics solutions and services that are available on the market today.
Our organization had a special place in the conference. We were one of the Gold Sponsors. We choose to sponsor this event because we recognize the importance of new solutions needed in the logistics and supply chain market. Right from the beginning we were elated to hear the acknowledgement for aThingz coming from General Motors in area of resiliency, data management and analytics.
We were thrilled to participate in a data driven supply chain risk management workshop together with Ford. Vijaya Neela, our CEO went into great detail about challenges of the supply chain, what it means to have a resilient supply chain, and, of course, presented solutions.
We were honored to meet and talk about our autonomous supply chain solutions with industry leaders such as Maersk, Kuehne- Nagel, DB Schenker, Nissan and hundreds more partners.
The event wouldn't be as exciting without special prizes for the guests. We had a 2 -day raffle with exceptional prizes: Advanced – All- In- One-Virtual Reality Set, Bose TV Speaker, Amazon Echo Show and Nebula Smart Mini Projector. Four lucky winners went home with those gifts.
The highlight of the night was an elegant Gala Dinner held in The Whiskey Factory. The most exquisite drinks, dinner and of course, the amazing company of friends wrapped up an incredible day of networking. We would like to thank all the partners that participated in ALSC Global. aThingz is thrilled to foster and develop all existing, along with all the new partnerships, that were made possible thanks to ALSC Global. We are looking forward to help organizations improve their operations with the help of our out-of-the box solutions. Cheers to another great year at ALSC Global 2022!